> Home > What to visit > Museums
Museo delle Biccherne
Siena
MUSEUMS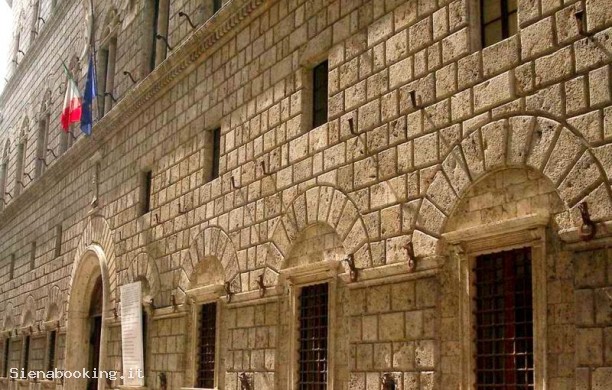 In the fascinating context of the State Archives of Siena, Via Banchi di Sotto, 52, has visited the Museum of Biccherne, the unique collection of ancient painted bindings of municipal records.

The museum is open from Monday to Saturday with start-visits at 9.30 am, 10.30 am and 30.11.
For groups of 8/10 people is to book in advance to avoid the overlapping of several types of visitors and more groups, in fact.

The Museum is free.
 
Inside of the State is the study room, no less important and the main "task" institutional Institute, with openings:
Monday, Thursday and Friday from 8 to 14
Tuesday and Wednesday from 8 to 17:15
Saturdays from 8 to 13.45.

In addition, the study room of the historic land "Leopold" with maps from the beginning of 1800, and the province of Siena: open from Monday to Friday from 9am to 12.30pm. Searches are free and free for both personal interest for study.
STAY

NEARBY
DINING & ENTERTAINMENT

NEARBY